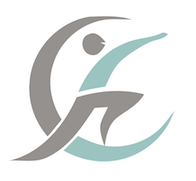 Newsletter - March 2021
8 Mar 2021
To All My Clients,
I hope you are well and are enjoying this gorgeous spring weather.
With the schools going back today, I've definitely had a sudden burst of energy to focus on my own health, wellbeing and my business. I've had a few ideas and I'd like to gain your feedback before I go off on a crazy Lockdown induced tangent.
Why me?
It would be incredibly helpful if you could reply to this email with a few words describing why you book in with me and what it is that makes you choose me and my treatments. Also, do pop down ideas to make your treatment even better, such as ease of booking / email communication / music choice / massage oils etc.
How much is too much?
I am also planning on sending out a blog post twice a month on a variety of interesting and helpful topics, I have a number ready to go -such as headache prevention, muscle knots and stretching. Would twice a month be welcomed, or is that too many? Is the day best to receive it a Friday or Sunday evening?
I really look forward to hearing from you and of course, I will share any fabulous ideas, feedback and changes with you.
Many thanks in advance.
Nicola