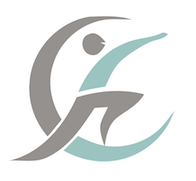 Newsletter - Finding the little joys
27 Nov 2020
Hello Everyone,
I've had a super week, I hope you all have too! I thought it would be nice to send out a positive newsletter to you all to end the week on a high!
My week has been so rewarding, everything from ScarWork after knee replacement surgery, running injuries, to the friend of one of my generous clients who booked her friend in for a well deserved mental 'pause'. Once again, it confirms how much I love what I do... and illustrates we should all look after our own well-being and each other.
You'll notice from the 2nd Dec onwards, more available appointment times. Thanks for being patient through November. So for those of you with aches and pains, please don't leave things to get really bad... get booked in and feel tip top. My COVID safe procedures are working really well and will remain unchanged.
Ooooo and don't forget massage vouchers - the perfect Christmas gift - let me know if you want to treat someone.
Nicola x